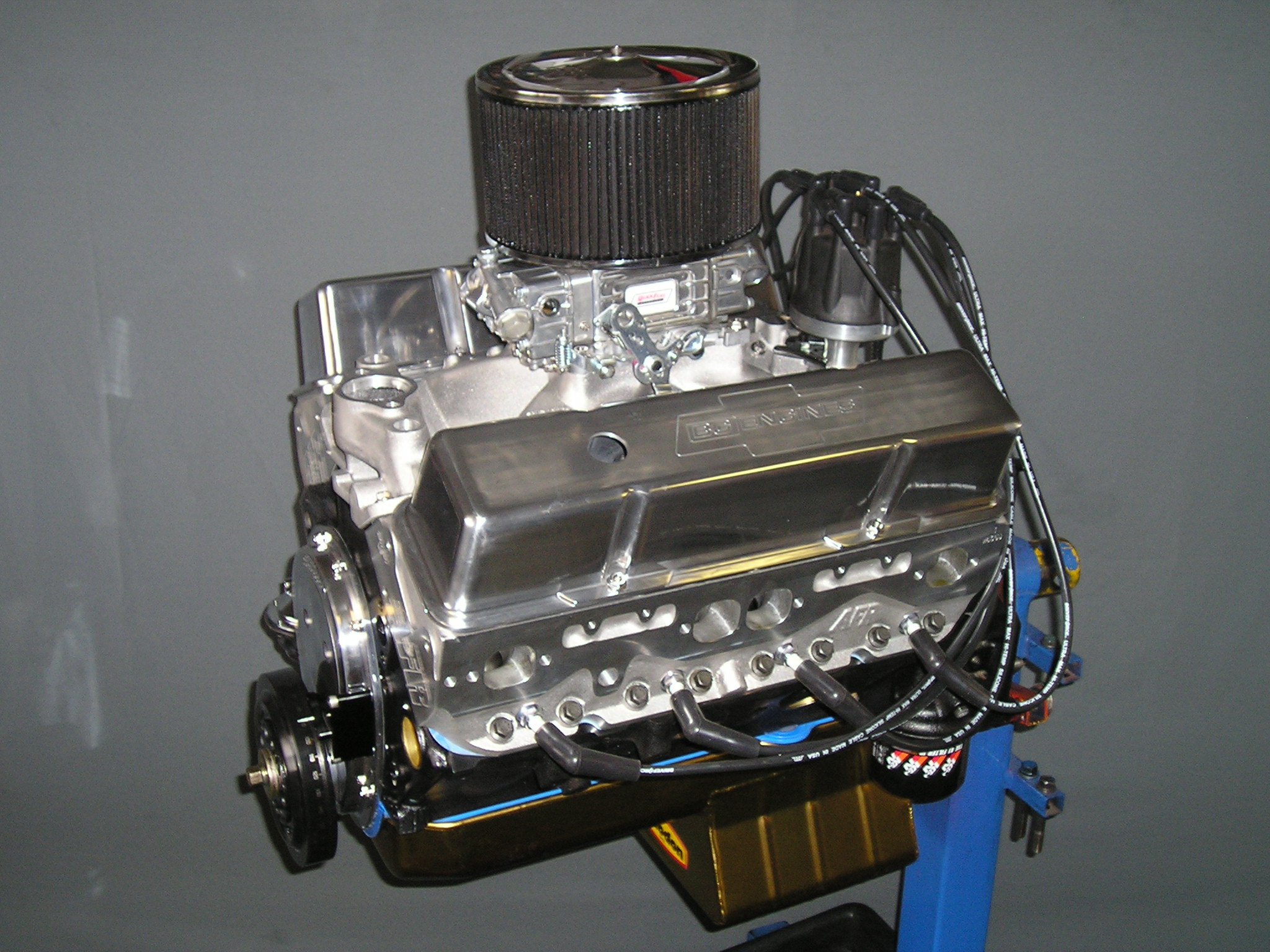 427 SMALL BLOCK CHEV 550 HP
BRAND NEW RUNS ON PREMIUM PUMP FUEL
DART SHP BLOCK,
SRP / CP BULLET FORGED PISTONS,
MAHLE RINGS,
EAGLE 6.00" H BEAM RODS,
SCAT 4340 STEEL CRANK
AFR ALLOY HEADS,
EDELBROCK INTAKE MANIFOLD
CUSTOM BG ENGINES PROFILE CAMSHAFT,
COMP CAMS LIFTERS,
COMP CAMS ROLLER TIMING CHAIN SET,
CROW CAMS PUSH RODS,
COMP CAMS USA ROLLER ROCKERS,
MSD DISTRIBUTOR,
QUICK FUEL TECHNOLOGY 750 CARBY, ALLOY VALVE COVERS,
ALLOY WATER PUMP.
ENGINEERED AND MACHINED ON PRECISION EQUIPMENT BY PROFESSIONAL ENGINE BUILDERS ALL IN HOUSE (NOT MASS PRODUCED IMPORT)
RUN IN ON OUR SUPERFLOW 902 ENGINE DYNO.
ONCE RUN IN AND ASSURED OF NO LEAKS, FUEL AND IGNITION CURVES OPTIMISED FOR MAXIMIMUM POWER OUTPUT.
$18,480.00 2 YEARS WARRANTY